Is my property suitable for Auction?
Most types of property are suitable for auction depending on a realistic reserve price being agreed between the Auctioneers and yourself the vendor.
Auction appraisal
To start with obtain an Auction appraisal on your property to give you an idea how much how property is likely to achieve in an Auction room. We can offer a FREE Auction appraisal on any property which you may want be thinking about offering for sale by Auction.
General information we may need before an internal inspection is the address, property type, an idea of the condition and any tenancies etc. with the property.
To proceed with placing your property in our Auction the most important step is agreeing a guide price and acceptable reserve, this being the minimum price which we can sell the property for. We are able to advise you on where we would recommend this be set after providing us with some initial information about the property.
---
Auction process?
After initial discussions we would arrange an appointment to inspect the property and undertake our marketing details and photos. After inspecting the property we will prepare a set of details and publish these in our auction catalogue and on our website together with other property portals such as Rightmove & Zoopla. Our catalogue is then distributed nationally via both post and email. We will also undertake all the viewings prior to the Auction. Unlike most Auctioneers we do not ask for any UPFRONT FEES!
At this point we would also need you to instruct a solicitor to prepare legal documentation for the property. This is a requirement whether you sell by auction or via an estate agency. The only difference with an auction sale is that you work with the solicitor to create the documents prior to an offer being made rather than post-offer. You will feel supported throughout the whole process from instruction to completion.
Two or three days before the auction, we shall advise and agree a reserve price with you in conjunction with the feedback we have gained from the viewings and discussions with the public. If necessary, the guide price or guide range may also need to be adjusted at this point.
---
The Auction Day
Our Auctions are often well attended with around 50-100 people attend the sale room, creating the buzz and atmosphere crucial to a successful outcome. Buyers are also able to bid remotely, either by telephone or by proxy bidding.
Once we have a successful bidder in the auction room who meets the agreed reserve price the hammer will fall and you then have a legally binding contract. We immediately take identification documents and a 10% non-refundable deposit from the successful purchaser. We then sign the contracts with the successful purchaser and exchange contracts on your behalf.
Not only can you feel secure in the knowledge that once the gavel falls on the successful bid, the buyer is committed and cannot pull out of the sale, you can also relax knowing that only a few weeks later you will receive the money in your bank. Often the completion date agreed with sellers is on or before 56 days.
In the event of any lots remaining unsold, we normally expect our instructions to continue for a period of 21 days after the sale. We will contact all previously interested parties and invite best bids. In our experience sales are more likely to be agreed immediately following the sale, when post-auction interest is at its strongest.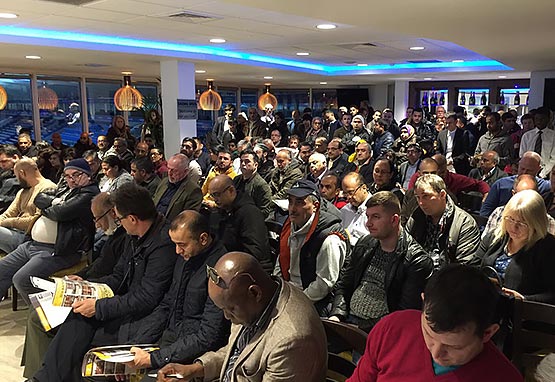 ---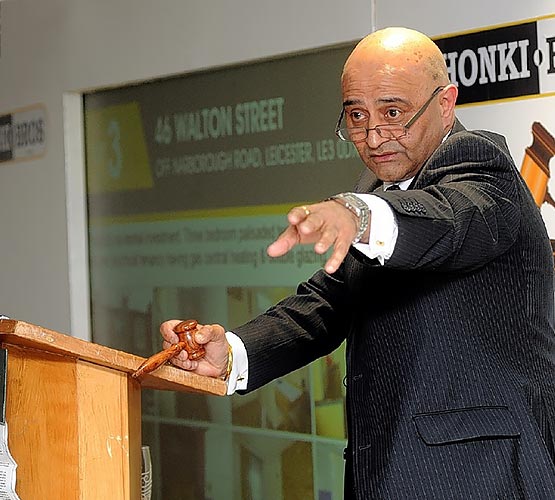 Why sell at Auction?
The many advantages of selling at auction, its quick – the whole process takes around six - eight weeks, there's no chain and when the hammer falls your property is sold. With our extensive marketing knowledge and contacts we guarantee wide exposure to the market through intensive marketing campaigns.
Probably the biggest misconceptions in relation to an Auction sale is that maybe you're not going to achieve the best possible price. However this is incorrect, as most of our auction results indicate that selling in the auction room helps you achieve a lot that what you may have achieved on the open market.
Our property Auctions have a specific marketing period of around 4 weeks, which includes property viewings, extensive marketing on-line and within our Auction brochures which then leads to around 10 mins or so of bidding on the Auction day. Once the hammer goes down the property is sold, contracts are exchanged and no further negotiation can take place. Simply sit back and wait for completion!
All types of property and even land can be sold via our Auctions. So if your property needs complete refurbishment, is currently tenanted or hasn't sold due to any legal complication such as covenants then our property Auctions could provide you with a quick and effective way of selling.
Should you be interested in selling your property by Auction and would like to speak to one of Auction team please contact us on 0116 2557573 or send us an email to info@shonkibros.com